Ingredients
2 ¼ cups old-fashioned oats
1 cup 2% lowfat cottage cheese
1 cup Jilbert Dairy whole milk
1 egg
1 ½ teaspoons baking powder
1 teaspoon ground cinnamon
¼ teaspoon salt
1 tablespoon real maple syrup
1 teaspoon vanilla extract
Sliced banana, if desired
Chopped walnuts, if desired
How to
Combine all ingredients except banana and walnuts. Blend on medium-high until mixture is smooth (about 30 seconds).
Heat lightly greased griddle or skillet over medium heat to 350°F or drops of water sizzle. Pour about 1/4 cup batter for each pancake onto griddle. Cook 2 minutes or until bubbles form on surface and edges start to look dry. Turn; continue cooking for 1 to 2 minutes or until light brown. Serve immediately with sliced banana and chopped walnuts, if desired.
Recipe and image provided by Half & Half magazine.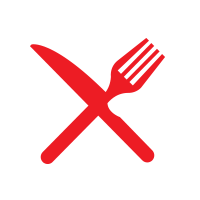 Other Recipes You Might Like