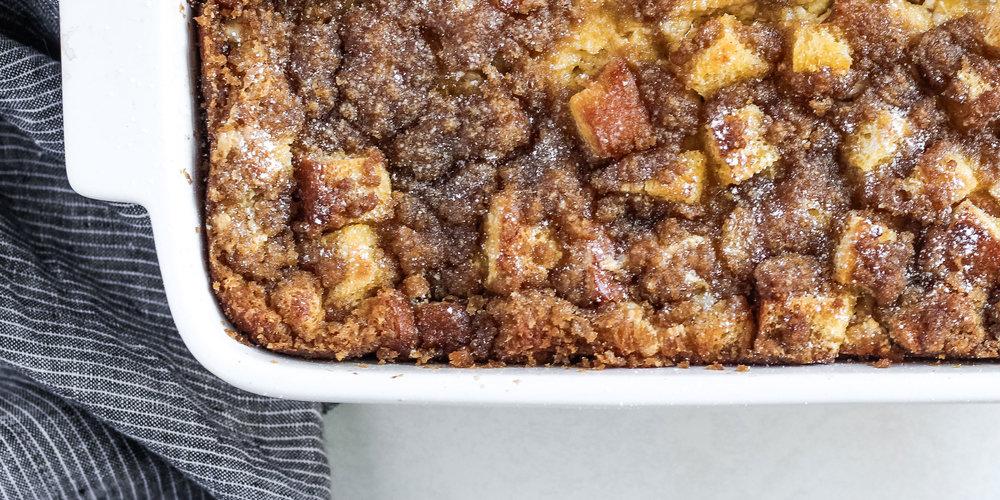 Ingredients
For the French toast:
1 loaf French bread
8-ounce block cream cheese, softened
2 tablespoons sugar
3 teaspoons vanilla extract
8 eggs
2¼ cup Jilbert whole milk
¼ teaspoon cinnamon
⅔ cup packed brown sugar
For the streusel:
⅓ cup packed brown sugar
⅓ cup flour
6 tablespoons butter
½ teaspoon of cinnamon
How to
For the French toast:
Slice the bread into bite sized pieces and put in a gallon-sized, zip-top bag.
Using a mixer, beat together cream cheese, sugar and ¼ teaspoon of vanilla extract. Pour into bag with bread.
Beat together remaining vanilla, eggs, milk, cinnamon and brown sugar. Pour over bread mixture. Close the bag and store in the fridge overnight or for a minimum of 3 hours.
For the streusel:
Using a mixer, beat together brown sugar, flour, butter and cinnamon and pour in a different bag.
Seal and store overnight in the fridge.
The morning of:
Heat oven to 350 F and grease a 9-by-13 pan with butter or non-stick spray.
Pour bag of French toast evenly in prepared dish and top with streusel mixture.
Bake uncovered for 45–55 minutes or until golden brown.
Recipe and image provided by Half & Half magazine.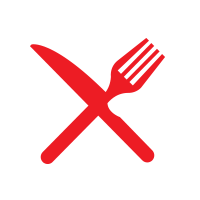 Other Recipes You Might Like