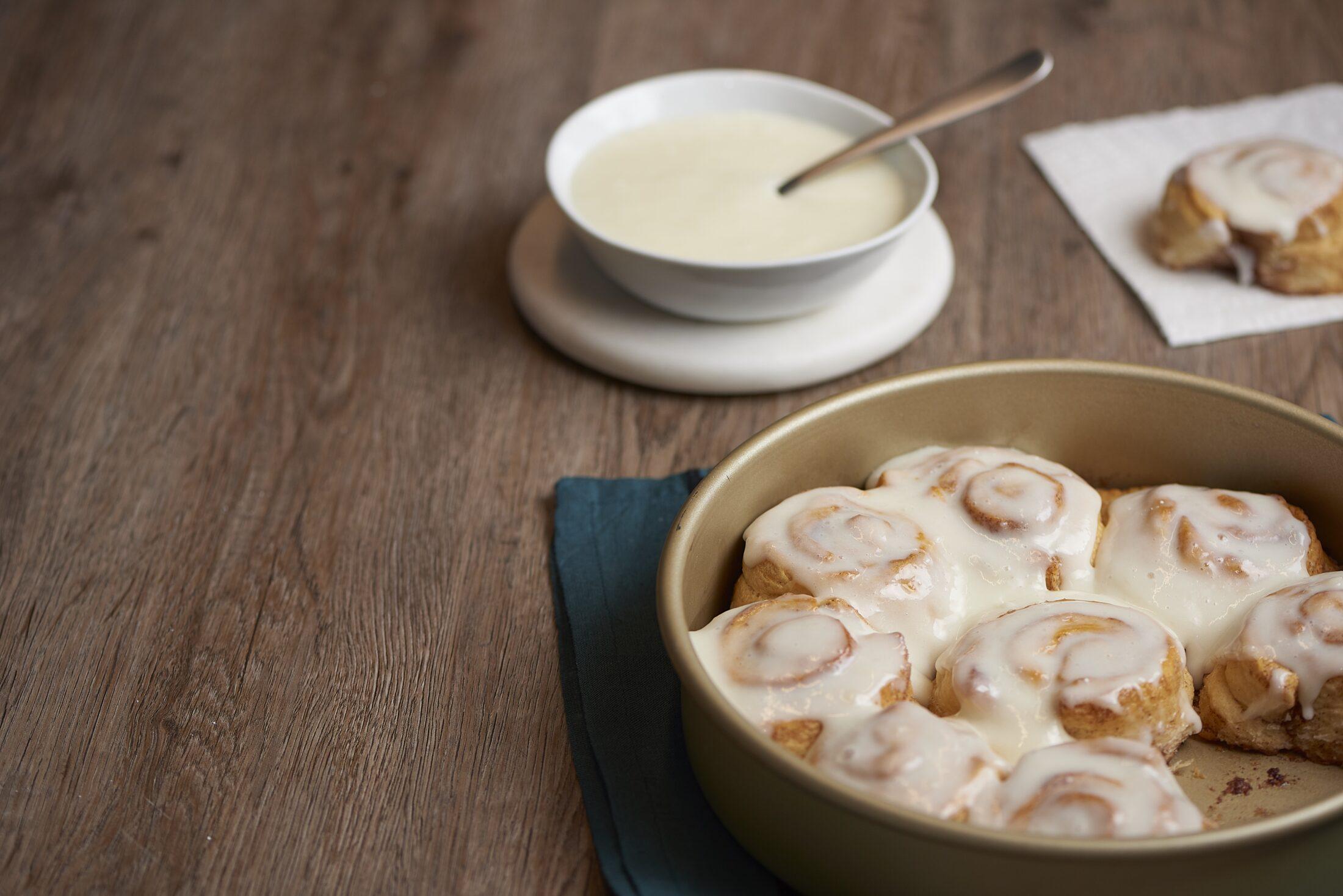 Ingredients
For the cinnamon rolls:
1 can crescent rolls
½ cup (1 stick) butter, softened
1 tablespoon cinnamon
½ cup brown sugar, lightly packed
For the frosting:
1 8-ounce block cream cheese, softened
2 cups powdered sugar
1 teaspoon vanilla extract
2–3 tablespoons Jilbert milk
How to
For the cinnamon rolls:
Heat oven to 350 F and butter a round cake pan.
Unroll crescent roll dough onto a lightly floured surface. Layer each triangle slightly over the other in a two-by-four rectangle. Press to seal all edges together.
In a small bowl, mash together butter, cinnamon and brown sugar. Spread over crescent roll dough — edge to edge.
Starting on the long edge, tightly roll dough into a log and press to seal the edge. Using a serrated knife, slice into eight equal rounds.
Place in prepared cake pan, rolls touching, and bake 18–20 minutes or until golden.
For the frosting:
While the rolls bake, beat together cream cheese, powdered sugar and vanilla in the bowl of a stand mixer fitted with the paddle attachment until fluffy, about 3 minutes.
Add in milk as needed to slightly thin the mixture.
Once rolls are baked, let cool 5 minutes before coating in frosting.
Recipe and image provided by Half & Half magazine.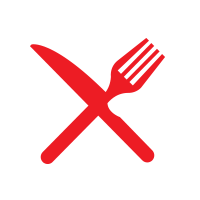 Other Recipes You Might Like